Complete Speedy 10 Day (Moiry Glacier)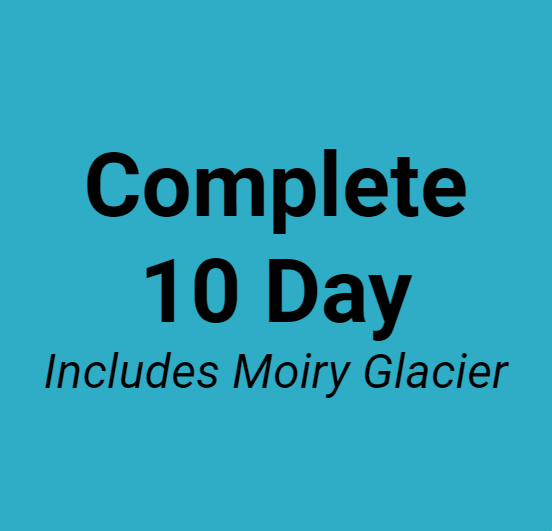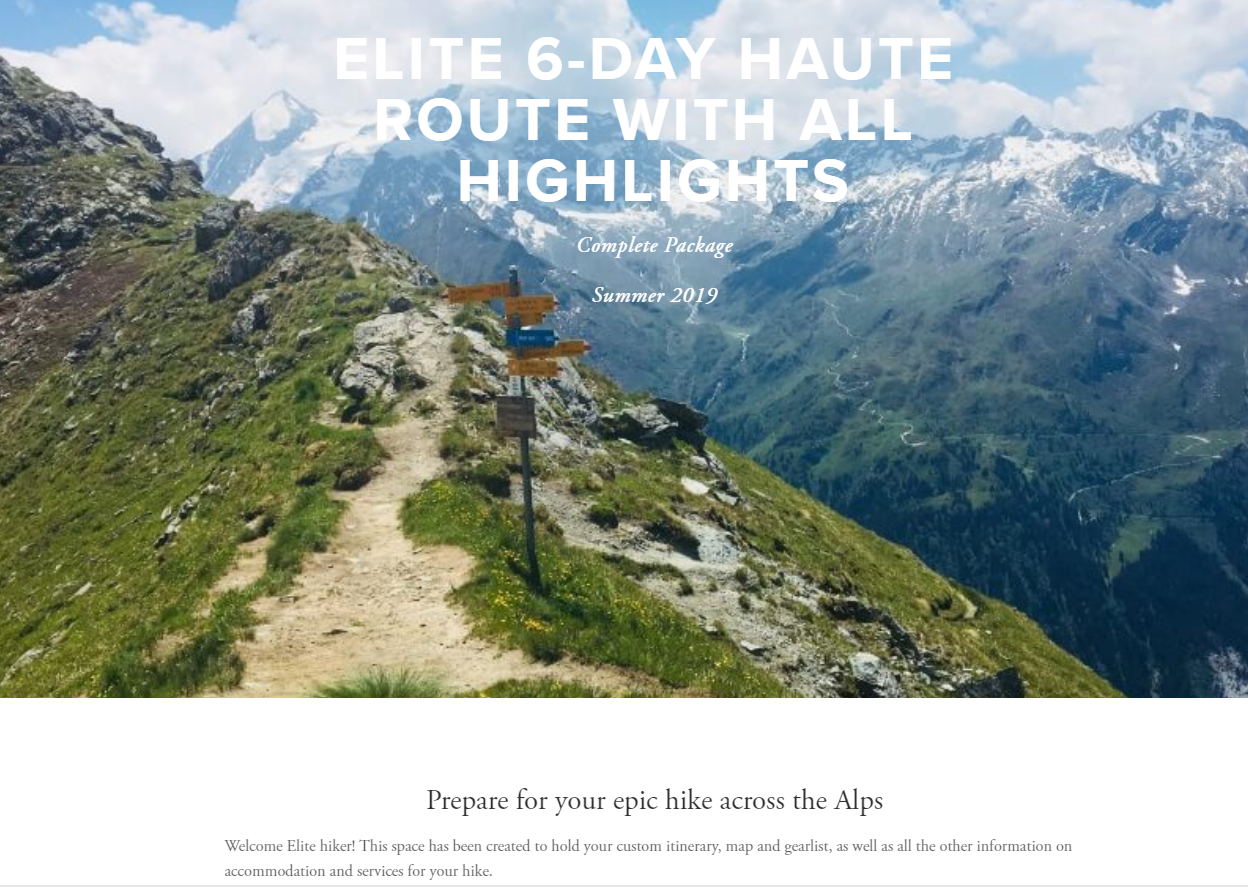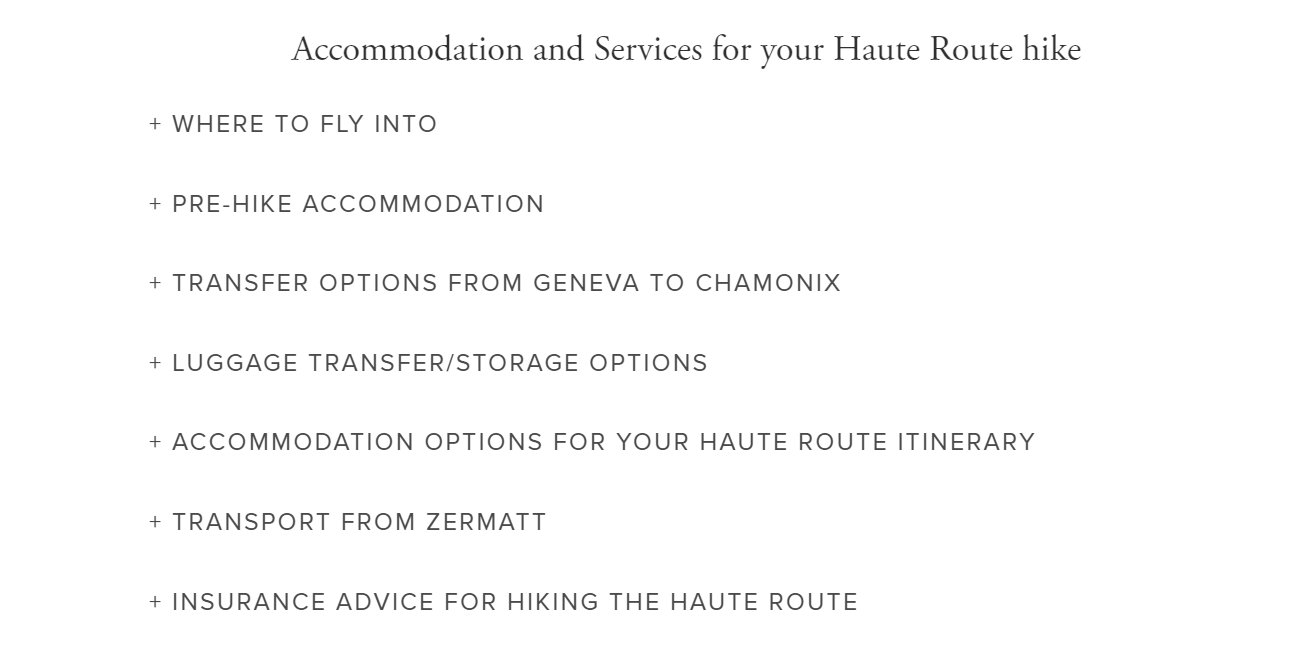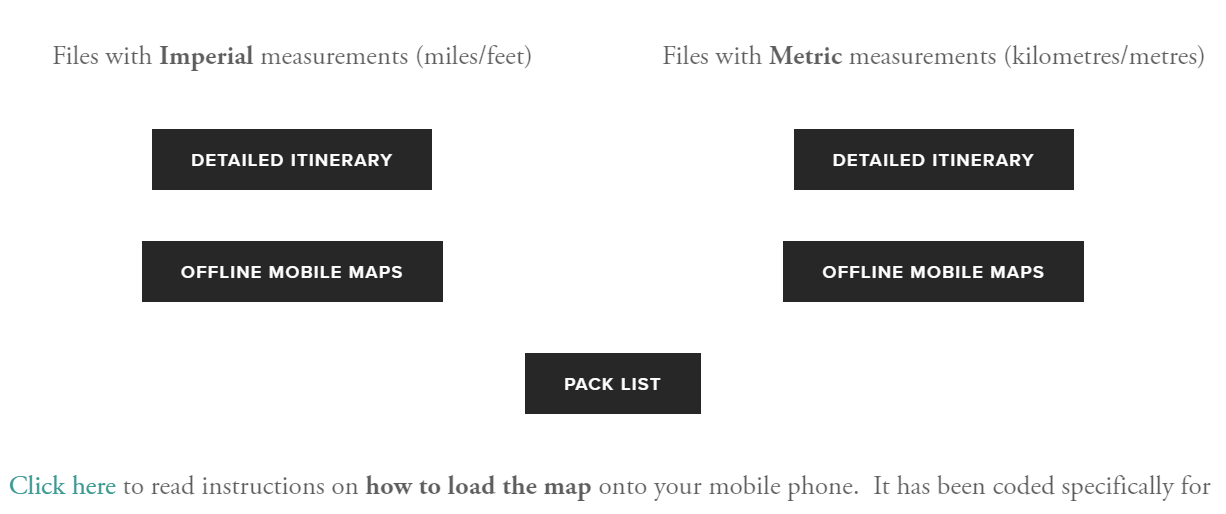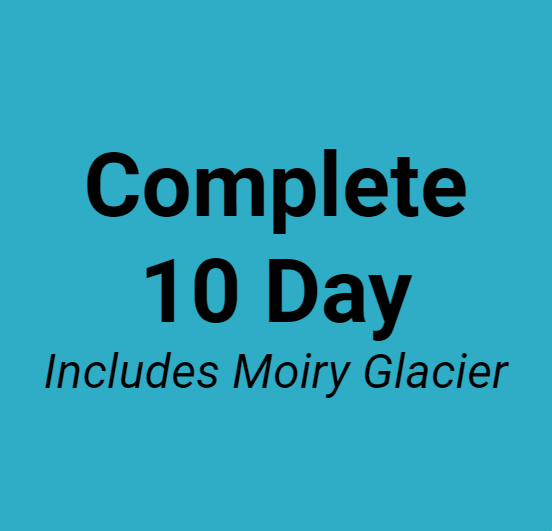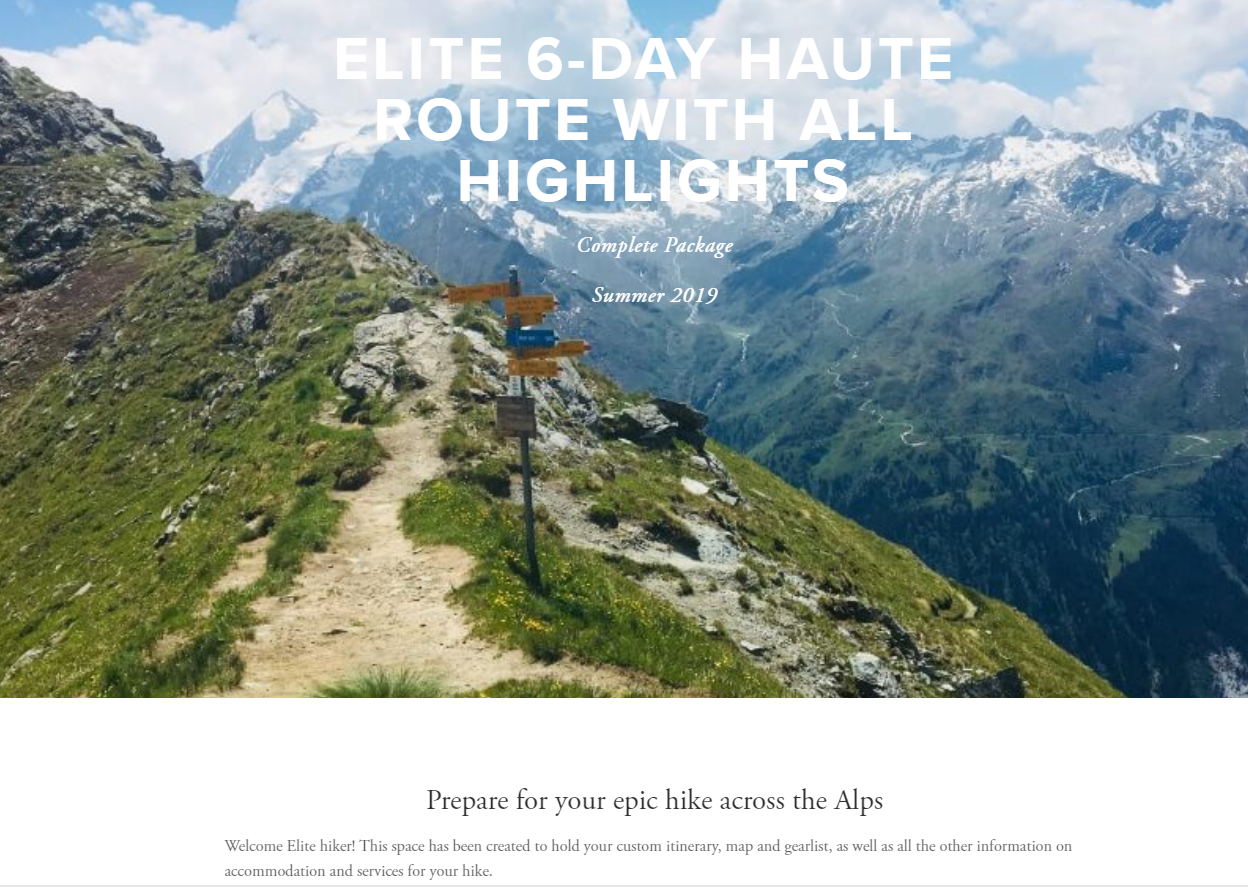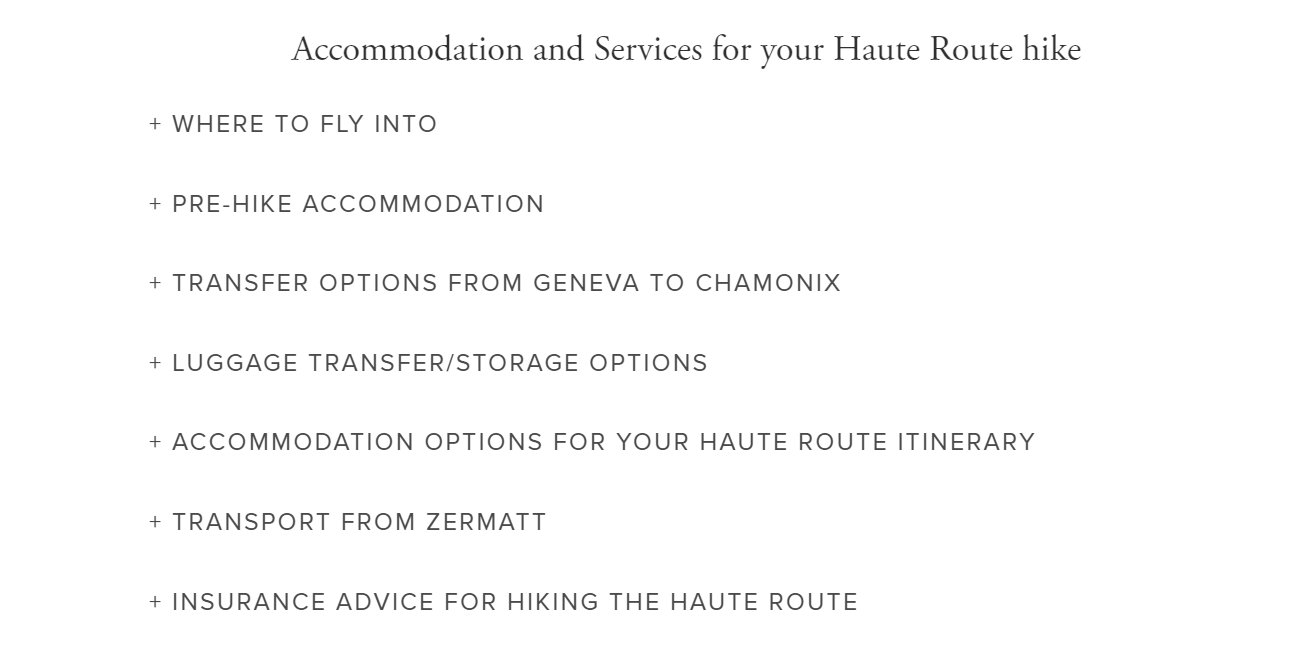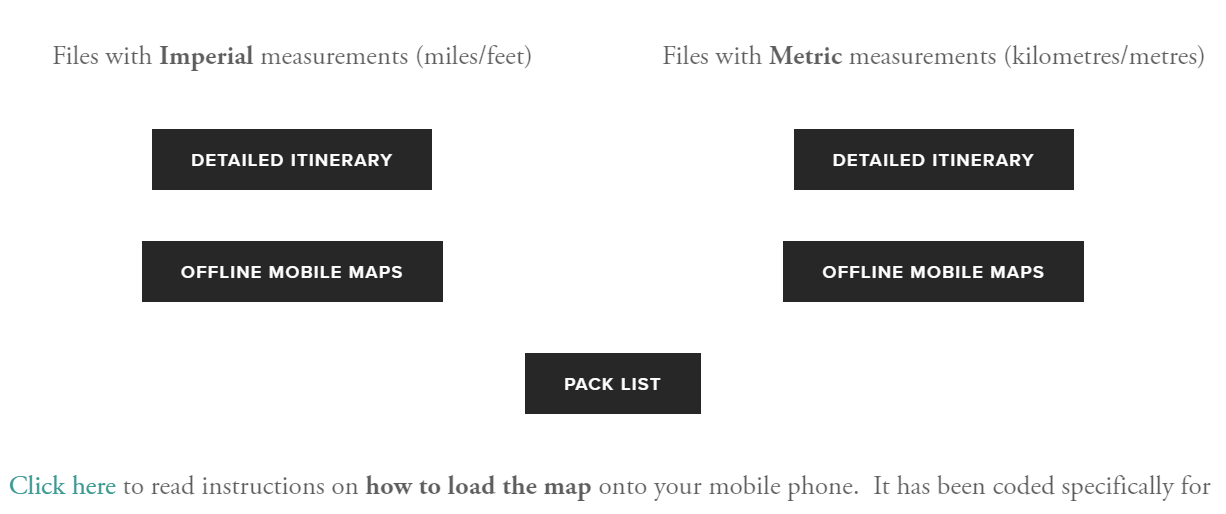 Complete Speedy 10 Day (Moiry Glacier)
This itinerary is for a Speedy hiker with only 10 days available that wants to spend a night at the Moiry Glacier rather than finishing the Haute Route from the Europaweg balcony trail.
Key Trail and Hiking Stats
Total Distance: 189 kilometres / 118 miles

Average hiking distance per day: 19 kilometres / 12 miles

Average hiking time per day: 6 hours

Average elevation change per day: 2,380 metres / 7,808 feet

Biggest elevation change day: 3,425 metres / 11,237 feet

Longest hiking day: 22 kilometres / 14 miles
Great for speedy hikers (above average speed & endurance) who are happy to hike on average 6 hours per day (up to 9 hours on the biggest day) but only have 10 days to complete the Haute Route. The Cabane de Moiry is relatively new and located immediately beside the glacier. It has a huge glass facade in the dining room which allows you to witness the changing light on the glacier as the sun sets during dinner and therefore it is no surprise that a night here is often regarded as a Haute Route hikers favourite for their entire journey.
This route includes the Sentier balcony trail with landscape views of the Grand Combin Massif as a consolation to missing Europaweg. Rising early in Zermatt to see the Alpine Glow of the Matterhorn will go a long way to making up for your decision to choose Moiry Glacier instead :)
Key trail highlights:
Sentier Trail: Amazing balcony trail above the Bagnes Valley with views of the Grand Combin Massif where the original Haute Route ski tour crosses

Crossing Chelion Glacier: Experience a self-guided glacier crossing after stopping in at Cabane Des Dix to plot your path and enjoy some food on their patio

Europaweg Trail: A high alpine balcony trail running up the Mattertal Valley to the Haute Route finish line, which includes the world's longest suspension bridge.
Note: Due to time restrictions, this itinerary does not include the Europaweg section of trail. See other itineraries if this is a key highlight you would like to include.
The Complete Package is for hikers that want to feel confident on the trail with all the tools at their fingertips:
Detailed hiking itinerary, with daily description, breakdown by key locations and highlights including distance and elevation (Available in either imperial or metric)

Detailed offline mobile map:

1,500+ GPS trail markers along your specific route to ensure you stay on track and don't get lost

Water refill locations

Bathrooms

Food/restaurant stops

Detailed transport shortcuts along the trail, including bus, train and gondola

Access to a booking portal specific to your itinerary including:

Book mountain huts / refuges

Recommendations on hotel, b&bs, hostels for your specific itinerary

Book your airport transfers

Book baggage transfers

Recommendations on insurance for Swiss Alps

Note: Images show sample itinerary & map. After purchase you will receive detailed itinerary including start and end locations, 1 page breakdown per day with trail description.
If you are looking for a more tailored hiking plan, including different route, different accommodation preference or different speed/days, you might consider using our Customised Package. This is gives you consultation to create a hiking plan that is customised for you and your hiking party.