Complete Speedy Camping 10 Day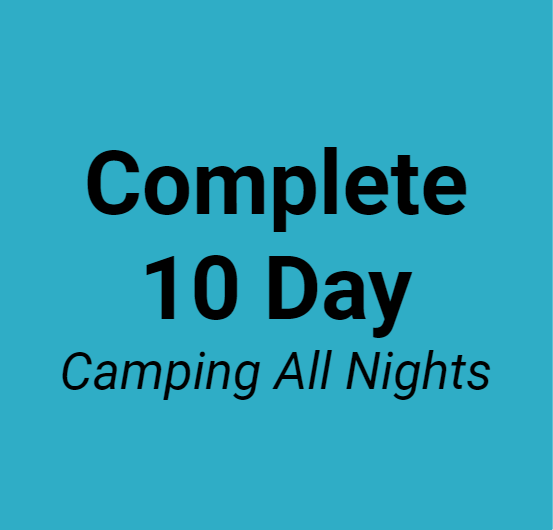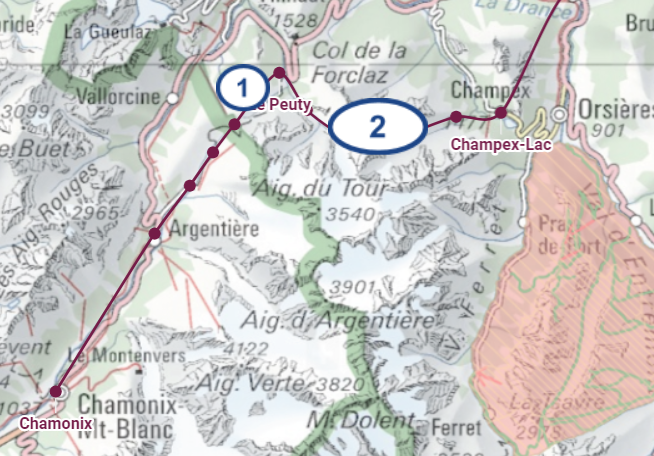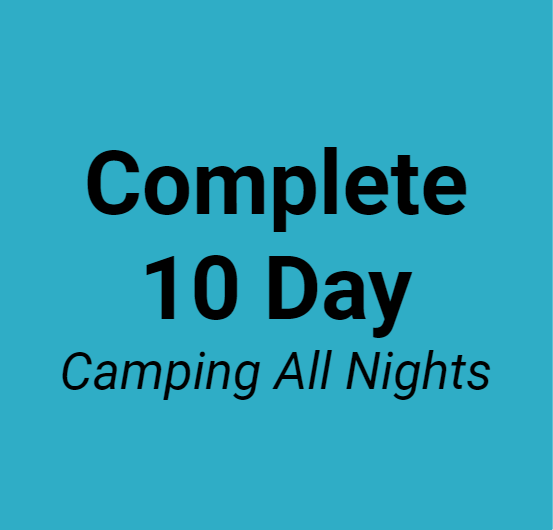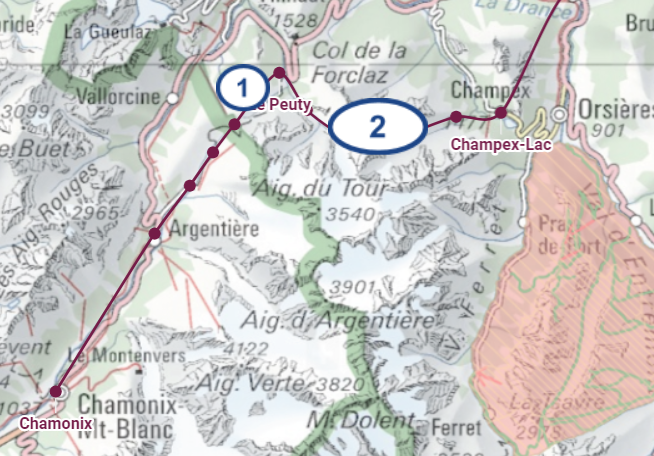 Complete Speedy Camping 10 Day
This unique itinerary is suited for those that want to camp all nights along the trail. Imagine sleeping under the stars, glacier in sight and only the sound of marmots to lull you to sleep. When campsites with amenities are available these have been selected, otherwise wild camping locations (compliant with protected nature/game reserves) are recommended.
This itinerary is only possible for the speedy hiker - those with a strong endurance and can handle average daily distance of 20km / 13 miles on the trail. With the biggest daily elevation change of 3,652 metres / 11,982 feet, hikers that choose these itineraries aren't just speedy but mountain goats too!
Key Route and Hiking Stats:
Total Distance: 197 kilometres / 123 miles

Average hiking distance per day: 20 kilometres / 12 miles

Average hiking time per day: 6.5 hours

Average elevation change per day: 2,586 metres / 8,485 feet

Longest hiking day: 23 kilometres / 14 miles

Biggest elevation change day: 3,550 metres / 11,647 feet
**Note: Due to the closure of a section on the Europaweg Trail, a detour has been incorporated into this itinerary
Great for speedy hikers (above average speed & endurance) who are happy to hike on average 6.5 hours per day (up to 9 hours on the biggest day), without missing any key trail highlights:
**Note: Due to the closure of a section on the Europaweg Trail, a detour has been incorporated into this itinerary
The Complete Package is for hikers that want to feel confident on the trail with all the tools at their fingertips:
Detailed hiking itinerary, with daily description, breakdown by key locations and highlights including distance and elevation (Available in either imperial or metric)

Detailed offline mobile map:

1,500+ GPS trail markers along your specific route to ensure you stay on track and don't get lost

Wild camping locations

Water refill locations

Bathrooms

Food/restaurant stops

Detailed transport shortcuts along the trail, including bus, train and gondola

Access to a booking portal specific to your itinerary including:

Recommendations on campsites for your specific itinerary

Book your airport transfers

Book baggage transfers

Recommendations on insurance for Swiss Alps

Note: Images show sample itinerary & map. After purchase you will receive detailed itinerary including start and end locations, 1 page breakdown per day with trail description.
If you are looking for a more tailored hiking plan, including different route, different accommodation preference or different speed/days, you might consider using our Customised Package. This is gives you consultation to create a hiking plan that is customised for you and your hiking party.