Basic Wanderer 15 Day All Highlights + Weisshorn + Grande-Dixence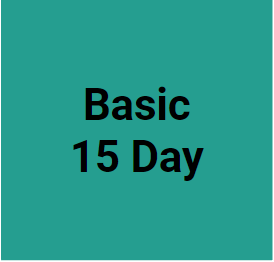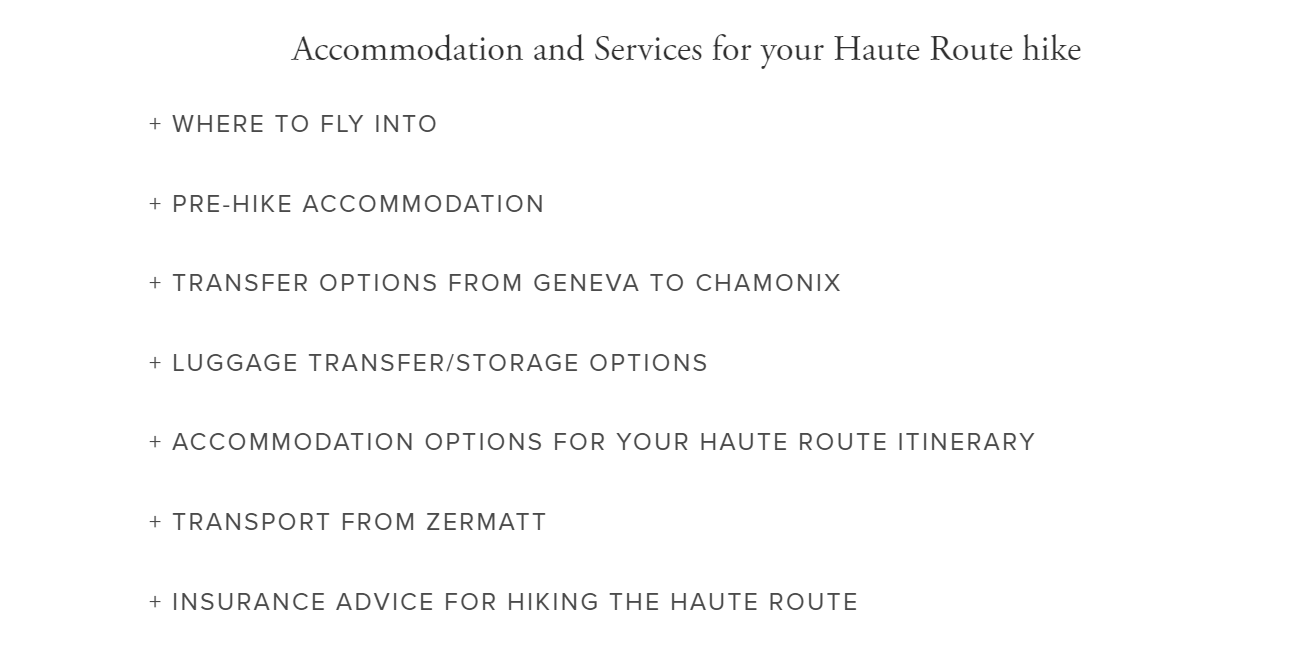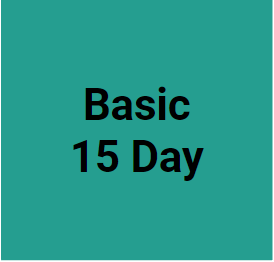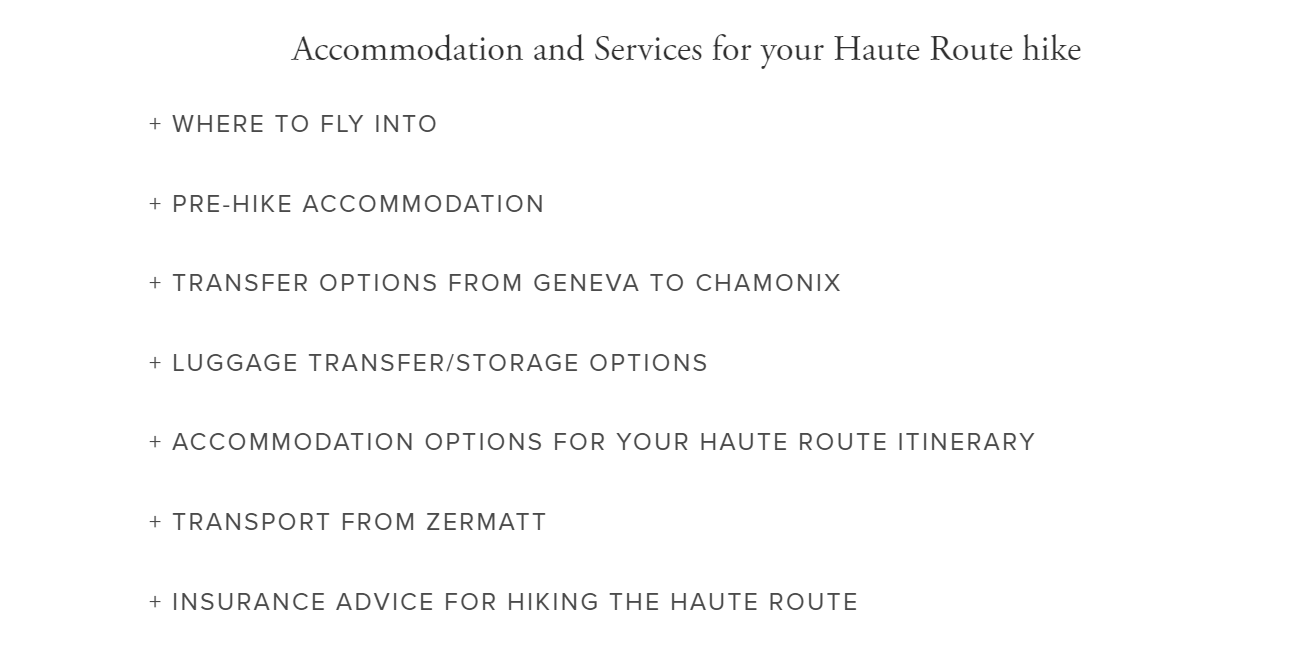 Basic Wanderer 15 Day All Highlights + Weisshorn + Grande-Dixence
This itinerary includes a night at Hotel Weisshorn, an opportunity to marvel at a Swiss engineering feat in the world's largest gravity fed dam in the world and all the natural highlights that the Alps offers on the Haute Route trail. Although most finish locations offer accommodation with private rooms, it does have some required dorm stays which ensures no highlights of the trail are skipped. For those that have the time, resources and desire to wander the Alps for 15 glorious days, this is the itinerary for you.
Key Route and Hiking Stats:
Total Distance: 219 kilometres / 136 miles

Average hiking distance per day: 15 kilometres / 9 miles

Average hiking time per day: 6 hours

Average elevation change per day: 1,908 metres / 6,260 feet

Longest hiking day: 21 kilometres / 13 miles

Biggest elevation change day: 3,016 metres / 9,895 feet
**Note: Due to the closure of a section on the Europaweg Trail, a detour has been incorporated into this itinerary
Great for hikers that want to regularly stop, smell the wild flowers and take pictures of each and every stunning landscape they come across. Because of this, the estimated hiking times have been increased by 10%, compared to the Steady hiker, to account for a more relaxed pace. With the biggest day of elevation change registering at 3,016 metres / 9,895 feet, Wanderers will still have the fitness to turn in a solid days work on the trail when required…unless they decide to take one for the team by catching a gondola down to the village and making sure there are enough refreshments on ice for the arrival of their fellow Haute Route hikers!
Highlights for this Wanderer itinerary include:
**Note: Due to the closure of a section on the Europaweg Trail, a detour has been incorporated into this itinerary
The Basic Package is for hikers that want some support from our tools to help them confidently plan and hike the Haute Route. It includes:
Summary hiking itinerary;

Summary of key hiking statistics and amenities by day

Summary map of route and elevation profile

Available in both imperial and metric

Detailed offline mobile map;

GPS trail markers along your specific route to ensure you stay on track and don't get lost

Note: Images show sample itinerary & map from the 6-day shortest route. After purchase you will receive detailed itinerary including start and end locations.
If you are looking for more detailed tools such as daily itinerary breakdown, offline maps with additional markers such as bathrooms, water refill, food and transport shortcuts, and access to a booking portal containing for accommodation, transportation, baggage transfers and insurance, check out the Complete Package. This could be more your style.